This application assists the installer during the initial configuration of the inverter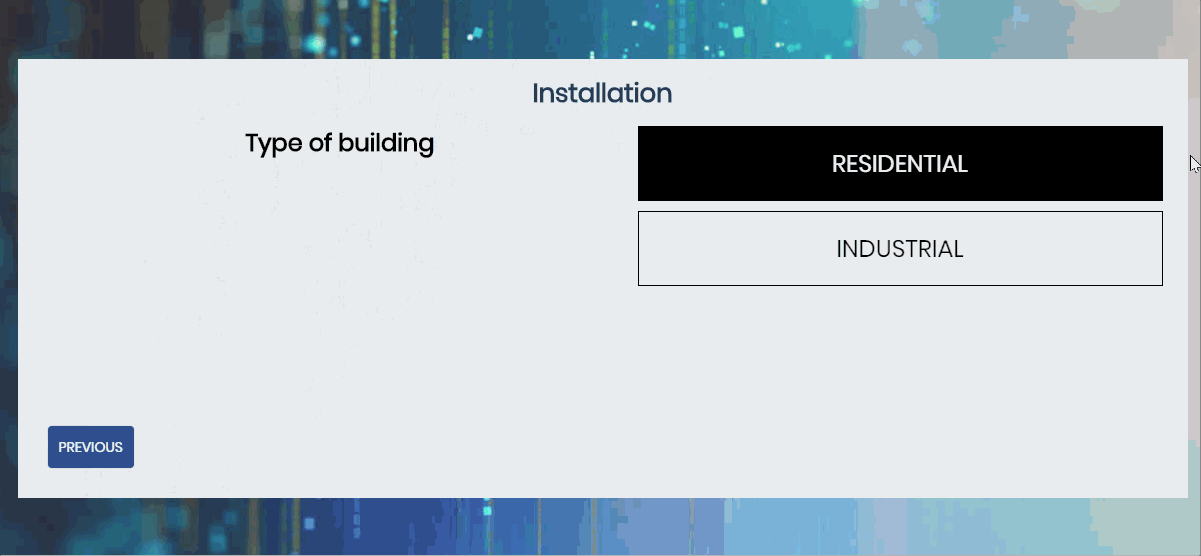 Setup Wizard Interface Application
Integrated into the IMEON OS. ONE operating system, the "Setup Wizard" is an innovative application developed by IMEON ENERGY and accessible free of charge to owners of an Imeon hybrid inverter.
This application guides the installer through each configuration step necessary to successfully commission an Imeon smart hybrid inverter, whether the installer is using a tablet, laptop or smartphone, via Ethernet or WiFi, to complete this stage of the commissioning.
Before the wizard application was available, the configuration of Imeon hybrid inverter was carried out via the interface of IMEON OS. ONE. To configure the operational parameters of the inverter, the installer had to switch between different tabs such as "flow management", "battery" and "network management", before going to the "Wifi" page in order to connect the inverter to Internet.
"Setup Wizard" has greatly simplified and streamlined the process of setting up and commissioning an installation and, above all, limited the risk of forgetting any inputs. The application will be launched automatically during the first local connection to the Imeon inverter and will guide the installer in each step of the configuration to make sure nothing has been omitted. On top of that, the Wizard will automatically carry out certain tests, such as the measurement of solar string voltage, before authorizing the passage onto a next step. To sum up, this new application brings three main advantages to installers:
Saving time, because it is no longer necessary for the installer to search in the different tabs of the OS. ONE interface,
Elimination of the risk of omitting something, since each necessary setting is included in the "Setup Wizard" application,
Elimination of the risk of errors, thanks to the various automatic verifications carried out by the application.
Much more than a manufacturer of solar hybrid inverters, IMEON ENERGY is constantly developing new software applications and working on projects related to artificial intelligence in order to improve the performance of its solutions and the satisfaction of owners of IMEON hybrid inverters.
Let us know if you'd like to learn more about our smart solutions using contact@imeon-energy.com.